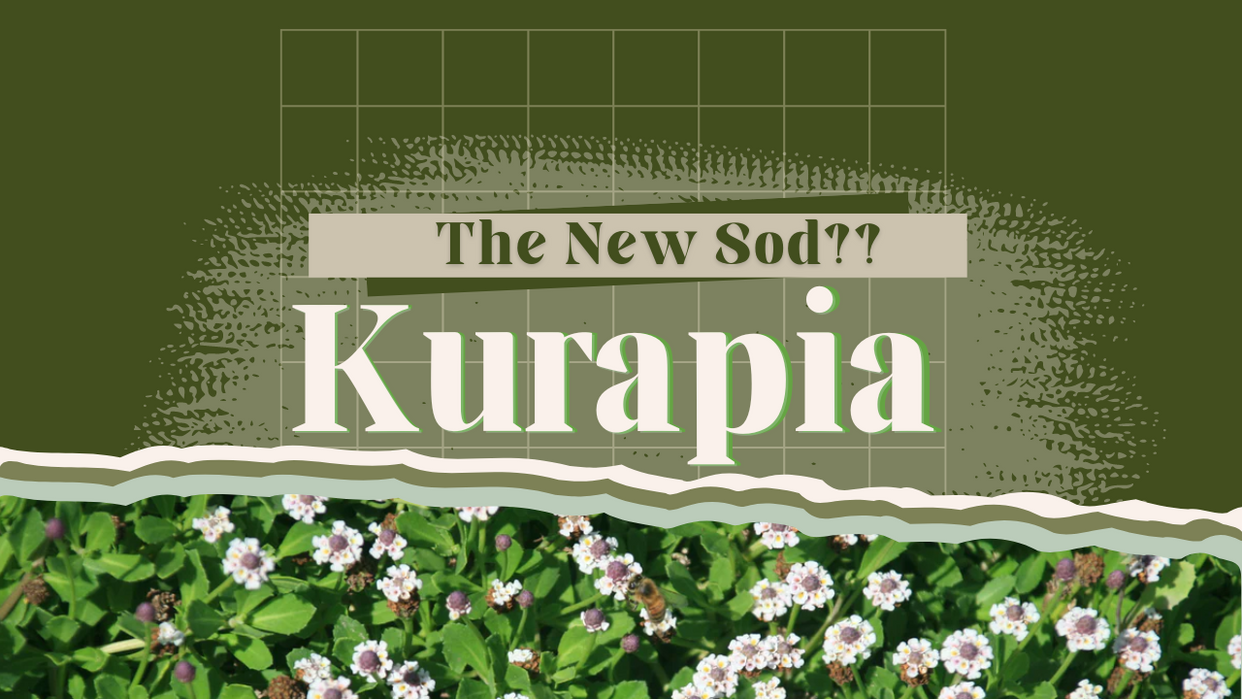 July 20, 2022
Kurapia is the New Sod?
What exactly is kurapia? Developed in Japan, and now gaining popularity in the United States, this economically and environmentally friendly ground cover is only just beginning to grow (pun intended) world-wide. 
This ground cover is known to be an easy keeper, it requires less water than traditional grass lawns, can be mowed, is flowering, drought resistant, non-invasive, a pollinator pleaser, and covers quickly!
As alternative lawns  become increasingly popular, we continue to believe that the best kind of yard is a yard that fits your personal needs and desires. When it comes to choosing an alternative lawn, some choose to uproot their sod and replace it with raised garden beds, maybe a drought resistant landscape, or one of our favorites - KURAPIA! 
Maybe Kurapia is a good choice for your yard! Here are some benefits to starting a kurapia lawn, we think it's worth the read. 

LOW Maintenance: Mow once a month depending on the look you're trying to achieve! 

Rapid Growth:  As stated above, Kurapia is known to be a non-invasive quick-growing ground cover. Kurapia is very easy to start, you can plant it as separate plant plugs and watch it take off! Within 2-3 months you'll see it expand and spread - you  should have very nice coverage, in very little time (depending on site size!) 

Covers Tricky Areas: Kurapia is great at covering nooks and crannies in the garden, hilly landscapes, or flat traditional lawn areas!
 

Less Watering: One of the best things about Kurapia is that it needs a lot less water than a typical grass lawn to remain growing, green and beautiful. It is drought resistant, which is good news for the many places going through widespread drought. Water once or twice a week and it's good to go!


Weeds Be Gone: Since Kurapia has such great density, the likelihood of weeds sneaking through is very unlikely. The density of Kurapia suppresses and halts weed growth, significantly reducing  the need to do weed control. 

A Blooming Lawn: That's right! Kurapia is great for a multitude of reasons, but one of our favorites is the little white flowers that make this alternative lawn so attractive!