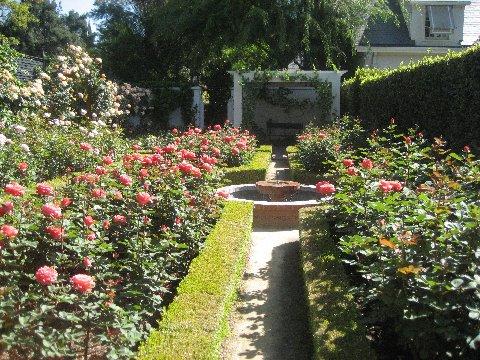 August 25, 2015
The All In One Gardening Solution
Gardening products can be confusing. Walk into any box store and there are separate products to use for your lawn, roses, tomatoes, fruit trees, etc. This is overwhelming to the home gardener. John & Bob's focuses on the fundamental factor in gardening, regardless of what type of plants are being treated: the quality of soil and soil life.
Throughout my 36 years in the landscaping and gardening industry, I've spent a lot of time trying to figure out ways to improve soil because that's really the key to successful gardening. Unfortunately, during those 36 years, consumer's choices haven't been clarified. The choices are complicated and it can be a confusing industry. Most home gardeners aren't quite sure what to do. Some home gardeners talk to their friends and are told to use epsom salts or beer for mysterious reasons. If you go to a nursery, manufacturers have ploys where they have a product for every single type of crop you grow around your house. We've developed a system that is simple for consumers to use.
Our goal is to take the mystery and the ploys out of it, using a simple system that is easy to understand. The simple part of gardening that I have been focused on for 36 years is that the way to improve soil in every aspect is microbiological life. Those little guys in the soil in the form of beneficial bacteria, fungi, protozoa, and good nematodes are magical. That's why good compost is so good for soil. Compost changes soil and we've isolated the good parts of compost into very convenient products that home gardeners can use.
Our four-part system to jump start changes in your soil to support microbiological life consists of:
We have recently made ordering and applying even easier! We now have an option to order Blend, a pre-mixed bag of Optimize, Maximize, and Nourish-Biosol. Blend is ready to spread in a simple, topical application as soon as it arrives to your door but must be used within three months because we want the reaction of the product combination to occur in the soil, not in the bag!
These products are conveniently packed together into kits in our online store depending on your soil needs:
Lifeless Soil Kit: Our complete system to add microbiological life to your soil
Sandy Soil Kit: Replace Penetrate with twice the amount of Nourish-Biosol
Clay/ Hard Soil Kit: Our complete system with four times the amount of Penetrate
If you want to change and improve any type of soil, the simple way to do it is with microbiological life in the soil. If you want to grow roses, lawn, fruit trees, or any plants without pests and disease, then again the answer is the miracle of life in the soil. Microbiological life allows plants to resist every known pest and disease. Nature has a mechanism to keep plants healthy, and that mechanism is life in the soil.