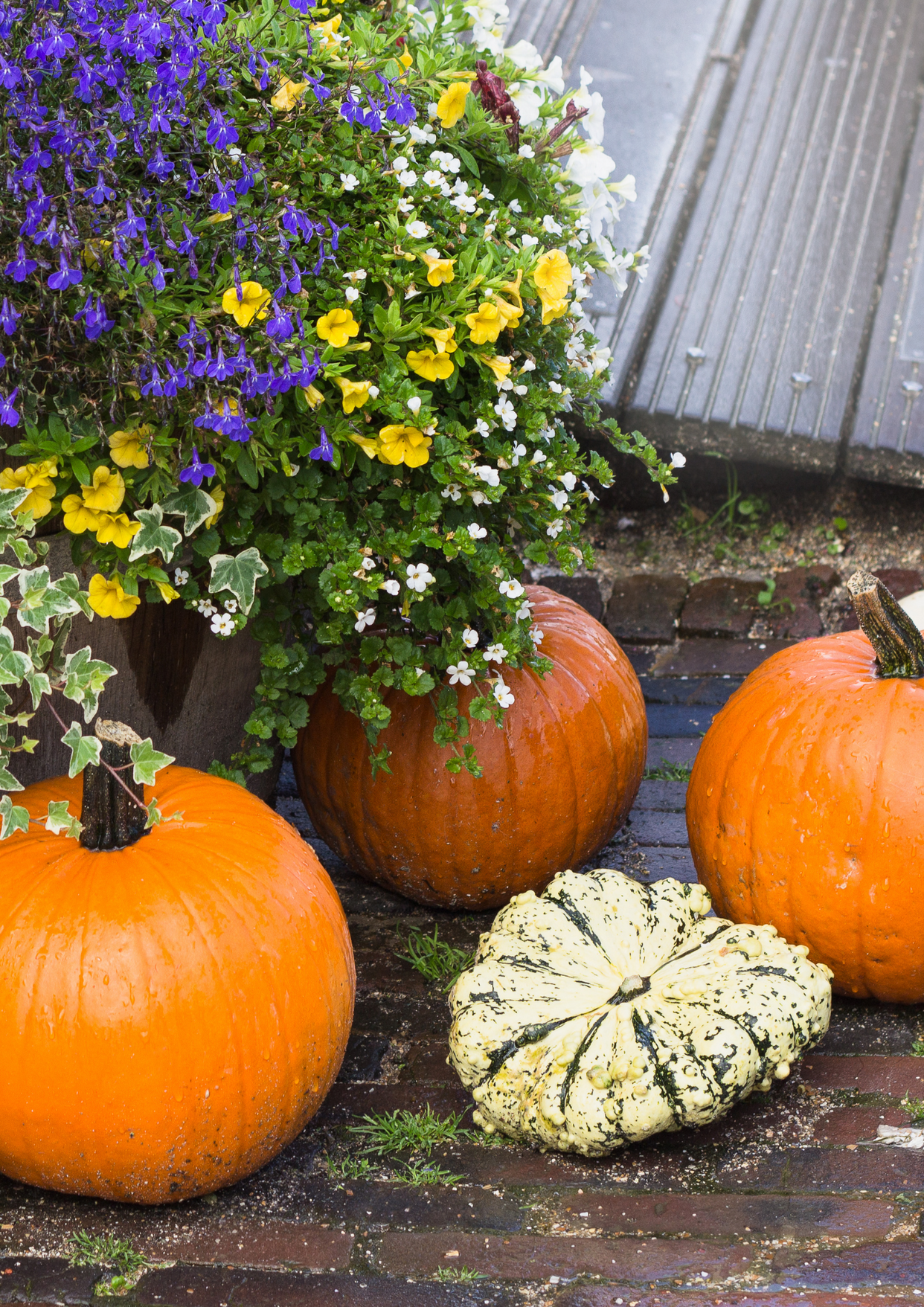 September 23, 2022
Fall Gardening
Break out the sweaters & soup - Fall is Officially Here! 
What does Fall mean to a *season*ed Gardener?
It's the 'go' signal to get growing!

Now is the perfect time to plant…
a winter vegetable garden, 
seasonal or perennial flowers,
Here's how to prep your garden for this season of change:
First things first: Prep.
Assess your garden. What needs to come out and what can stay? Do you have dead summer vines or vegetable plants ready to be cleared away?

Prune. Now is a great time to do some serious pruning on bushes and trees. You can learn more about pruning a tree here.

Amend soil. NOW is the perfect time to get on soil infusions and amending, be sure your garden is healthy and ready for spring. Here are the soil amendments you should use.

Visualize. How do you want your garden to appear, choose plants that align with your vision. Maybe this means investing in flowers, or perhaps you're feeling the pull to begin a winter veggie garden! 

Plant! Find flowers, shrubs, and trees that are best planted this time of year. It may seem daunting to plant a new tree or shrub right before winter season - but it's the perfect time in order to have them established by spring! Cool temperatures, reliable rainfall, and short, bright days help plants make a quick and easy transition to your landscape.
 Here are some of our fall favorites you can add to your garden!
Vegetables:
1. Lettuce - VERY easy to grow, you can cut leaves off a head of lettuce as needed, and leave it in the ground to continue to grow! 
2. Garlic - Another very easy crop to yield! Plus, who doesn't want to have this flavor boom (that also helps keep away pests) growing in their backyard? 
3. Brussels Sprouts - Whoever decided Brussels were out, WAS WRONG! Brussels Sprouts are a delicious and nutritious green that is simply packed with vitamin K and protein. It is considered to be one of the most beneficial winter growing vegetables. 
4. Potatoes - Plant this hearty crop now, so you can have "christmas potatoes" by December!
5. Broccoli - These "baby trees" need well drained lively soil and plenty of water once established! Lively soil is easy to achieve with John & Bob's soil amendments.
6. Carrots - It's truly the perfect time to get growing on a carrot crop, go with the classic orange carrot or switch it up with a variety of hues including purple, white, yellow and red! 
7. Snow Peas - These yummy pods can be planted year round, including mild winters! 
Trees and Flowers:
1. Cone Flower (Echinacea)  - These joyful-looking flowers can be planted in early-mid fall, just be sure to give them time to establish roots before the coldest part of winter comes!
2. Verbena - This fragrant floral is happiest when planted in lively, well-draining soil and can be planted directly in the sun, or partial sun. This plant can endure cold temperatures, and even light frost! 
 3. Linden - Arguably one of the best trees to plant in the fall, plus it's a  *pollinator pleasing tree!* They prefer partial shade, and well-draining soil. 
4. Elm - A bit of a goldilocks tree! Fall is the perfect time to put in an Elm, as it prefers being planted in weather that is not too hot and not too cold. Don't forget to amend and fertilize soil before planting if the soil around the area is poor.
5. Flowering Dogwood - This beautiful tree can be grown straight into the earth, or in a container! Dogwoods go dormant in winter, so be sure to plant before it gets too cold! 
6. Maple - These trees do best when planted in the fall and come in a plethora or variations. Depending on the size and look you want, find the maple variant that works for you and get to planting! 
7. Bulbs (for Spring!) - Break out the bulbs! Certain flowers come from bulbs that need to be planted when it's cold to have them grow and bloom in the spring. Now is a great time to prepare for tulips, hyacinth, daffodils and many more.
Have a great gardening season this fall!