Added to Cart
Product Title
Variant Title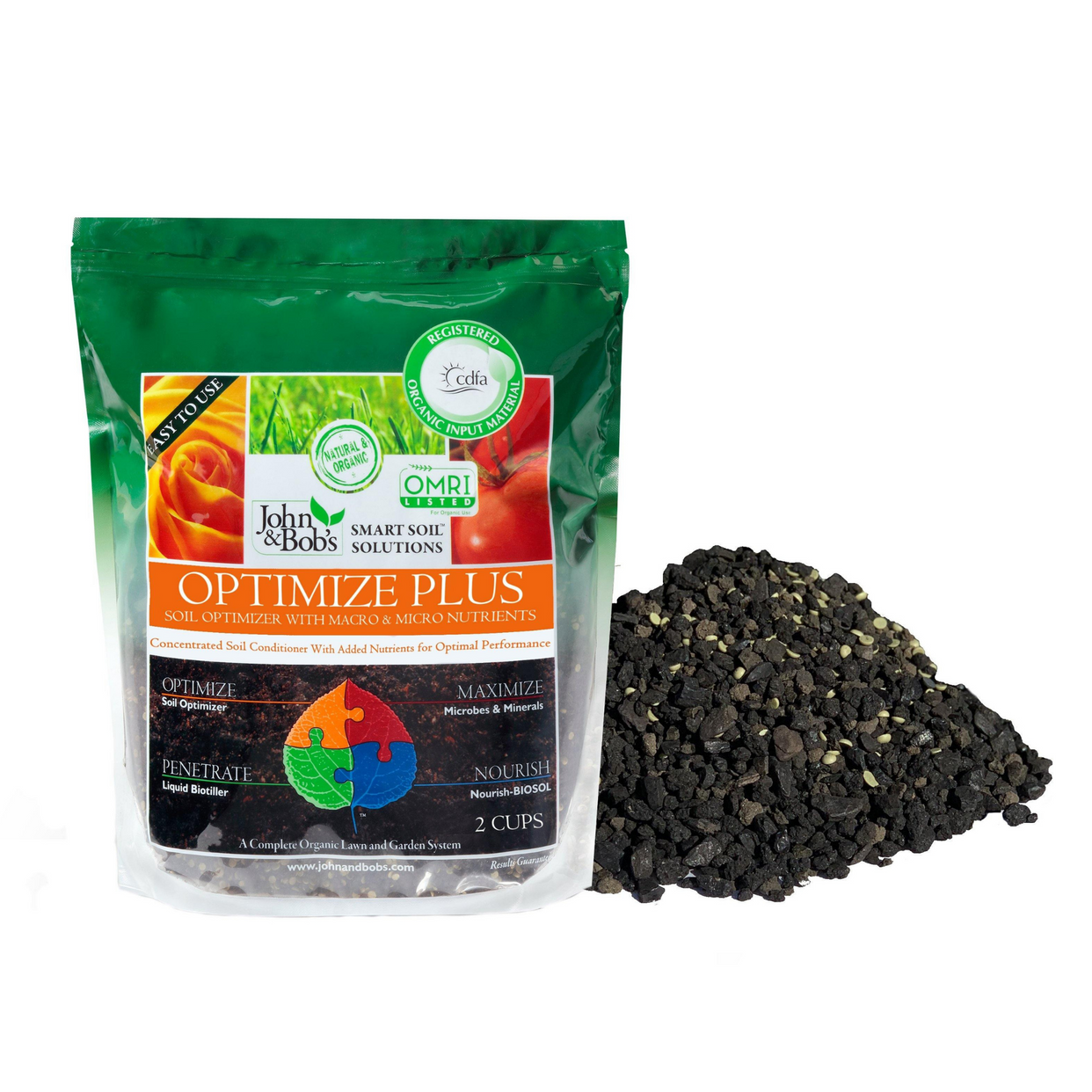 Optimize Plus
Organic fertilizer for indoor plants
Optimize Plus Organic Fertilizer is specially designed to nourish your indoor plants. Apply topically once a month to all your potted plants, no need to change your soil! Fully organic, it's enriched with concentrated humus, calcium and iron to improve the porosity and structure of your soil. It also encourages microbial soil life, as well as boosting moisture retention and nutrient uptake. The ingredients are people and pet friendly, so it's completely safe to have around the house!
Specifications
Size/Coverage:
1 cup (16 tablespoons)
2 cups (32 tablespoons)
Details:
Concentrated soil conditioner
Specifically designed for indoor plants
Contains fully decomposed humus
Macro and Micro nutrients for optimal performance
Contains organic calcium and iron that balance the pH
Safe for pets & people!
Application
Spread on top of soil and continue with regular watering schedule.
Product remains dormant until activated by water. Will not burn!
Effective on all types of indoor plants.
Apply 1 tablespoon per indoor plant. If concerned you need more, increase application frequency not amount applied.
Small plant - 1 tbsp every 3 months
Medium plant - 1 tbsp every 2 months
Large plant - 1 tbsp every month
Customer Reviews
07/07/2023
William D.

United States
Very effective
I have been using John and Bob's in the garden for a couple of years with success. It has definitely improved my Midwestern soil. The optimize plus has done the same for the house plants, even revitalizing the soul of plAnts that were due for reporting. Good stuff. Plants always enter a growth cycle after application.
04/14/2022
Brenda H.

United States
Great product
We are going into our second year using these products and are excited to see the changes this year in the condition of the lawn and other plants. Nice to know we are more organic in our yard after years of commercial harsh treatments that deplete the soil not build it. Keep up the good work.