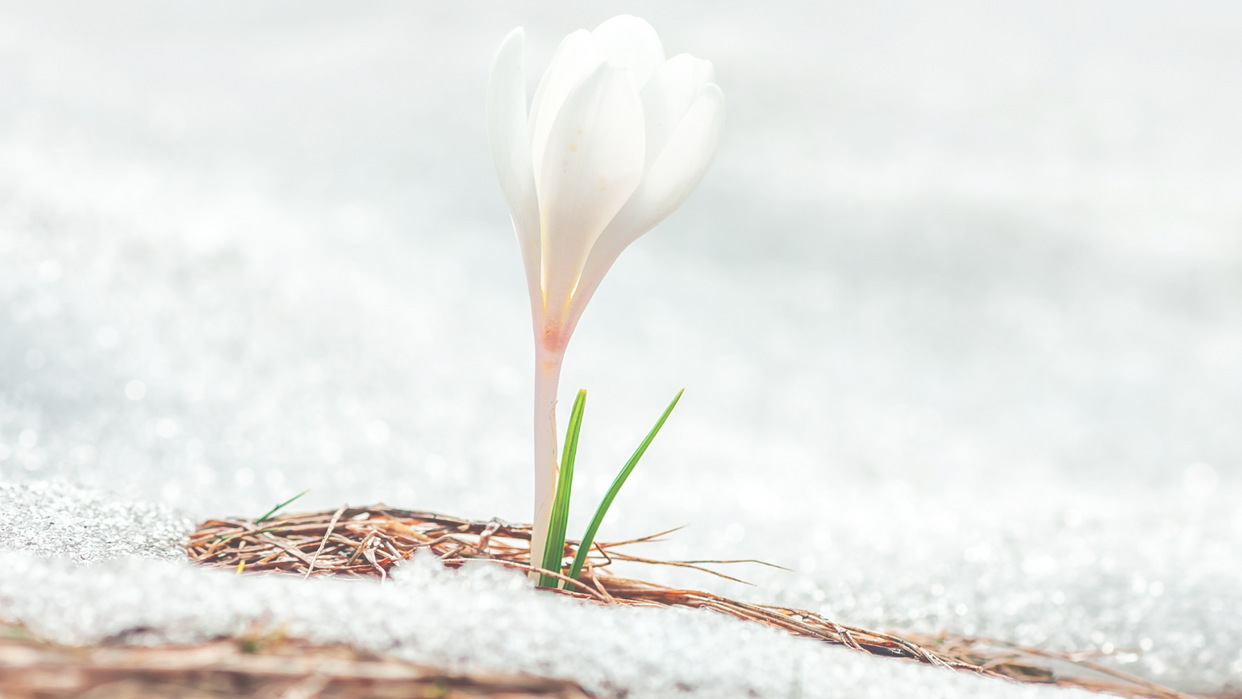 January 4, 2023
New Year, New Growth
It's the start of a new year and here at John & Bob's hq, and we couldn't be happier! A year completed and a year ahead as fresh as a daisy gives us the promise of new beginnings and new growth. 
New growth in the garden can mean many things, maybe this is your year to challenge yourself to grow something you've never planted before, maybe you will start a veggie garden, plant a tree, or maybe it is time to take control of the poor soil on your property to make way for something to grow! 
In life, starting something new can be a little intimidating or even scary. When beginning a new project in the garden we consider the risk of stepping into the unknown. We toil and factor in trying a new method, spending money on plants that may or may not survive, investing in equipment, vegetation, landscaping, irrigation etc. - the list goes on! 
Nothing is more frustrating than pouring time, effort, and finances into a project only to have it not reach its potential, or yield your desired growth.
 This year, we want our J&B's friends to swing big, take risks in your garden, do the thing you have always wanted to do and to not let the fear of failure get in your way. Let us support you, offer advice, encourage  and cheer you on through the seasons. 
It is possible to create a garden space of your own design, and desire and have it be all you've hoped for. Whatever your garden aspirations may be, big or small, we encourage you to start by creating life in your soil. Transform your clay, hard, or poor dirt into lively rich soil and make your gardening dreams come true. Don't wait until you see that your plants are dying, or becoming anemic, don't wait until it's too late - take preventative action! Do the work and lay the path ahead of time to make sure you are giving your plants, shrubs, trees and vegetation of all kinds the best chance of not only surviving- but thriving! 
To kickstart your year, here are 10 of John's gardening "DON'T"s  to avoid in 2023: 
"Don't limit yourself to useless landscapes." - Think creatively about how to maximize your landscape/garden and use it to improve your life. Don't just choose plants that you think look nice, try to incorporate plants like herbs or trees that produce fruit! 

"Don't change your potting soil every year!" - Instead, enrich the soil that you already have, infuse with life and let it grow! *We recommend BLEND & Liquid Bio Tiller*

"Don't dispose of grass clippings." - Use them for composting, and if you mow often - use a mulching mower!

"Don't add sugar to your tomato plants to make them sweeter!" - It. Won't. Work. Instead, infuse life into your soil for better yields and choose a sweeter variety of tomato! Usually, the smaller the tomato the sweeter it is!

"Don't add synthetic fertilizer to planting holes." - This will only burn or cause damage to young plants. 

"Don't paint tree wounds after trimming" - As satisfying as it may seem, it does NOT help your trees. Instead, make nice clean cuts when trimming & let trees heal on their own.

"Don't add sand to lighten clay soil" - Essentially, this creates soil as hard as concrete. Instead, CHANGE the soil you have completely by infusing life into it. 

"Don't till soil constantly" - Build up life in the soil, then let the soil life do the tilling for you!

"Don't cut earthworms in half!" - The goal is to build up life in the soil, when you cut earthworms you are not creating two worms, you are damaging one. Respect the worms, they are a crucial part in the soil food web! 

"Don't use synthetic fertilizer on sick plants." - This will only end up damaging your plant. Use compost and compost like products (like ours), that will allow the soil to help gently and steadily heal your plant.
Want more of John's tips in detail? Watch Now! 
Part 1 - https://youtu.be/cqaPEbATm_E