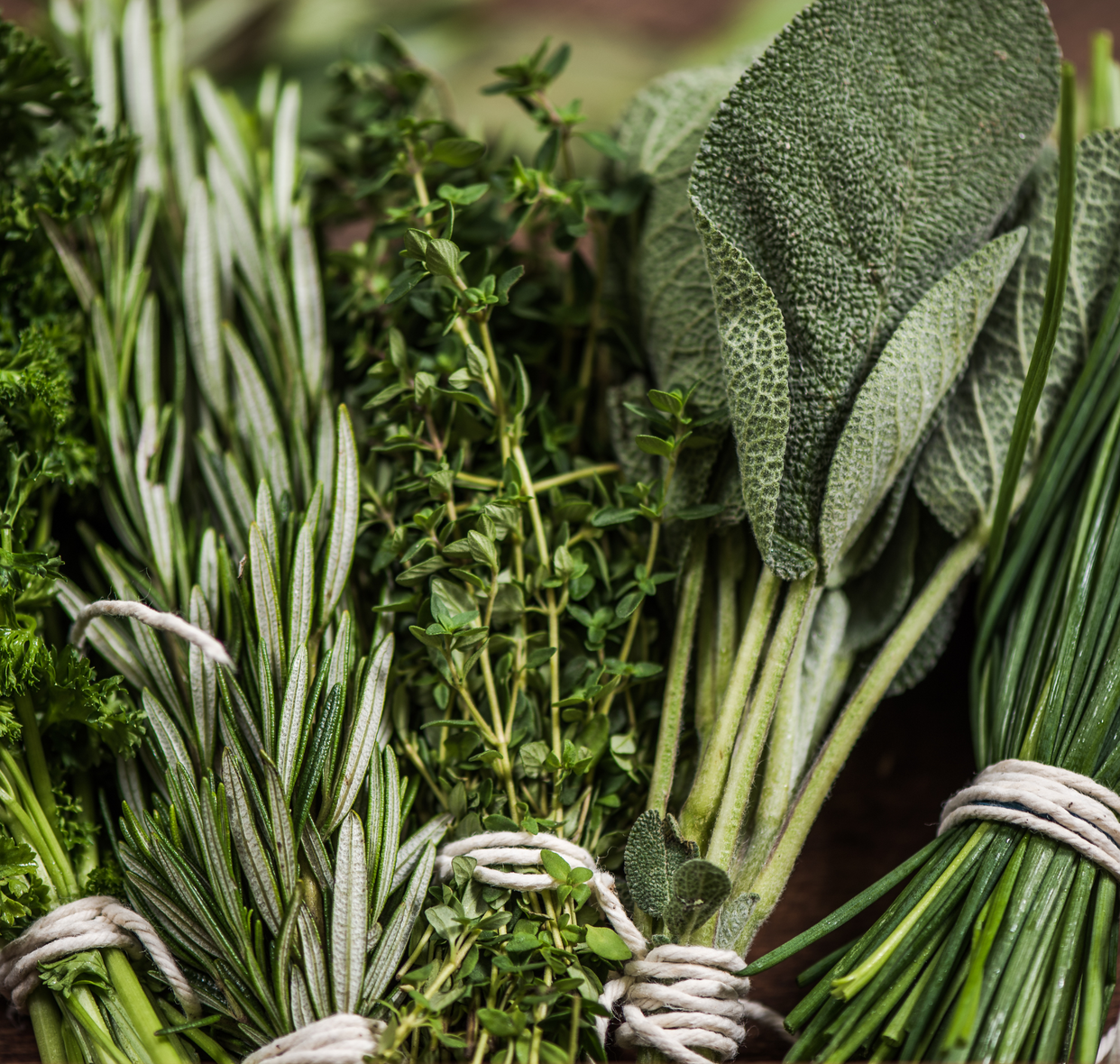 March 1, 2023
Herb Lover: 10 Herbs to Grow in YOUR Garden
Whether you're new to gardening or a *seasoned* pro - growing herbs is a rewarding and delicious way to *spice* up your kitchen and your garden! 
6 Reasons to add herbs to your gardenscape: 
Cooking! Fresh or dried and saved for later, there is nothing like homegrown flavor! 

Scents your yard with fragrant aromas, while simultaneously warding  off pesky insects.

Looks great! Blooming purple lavender, buoyant dill - many herbs just look like wildflowers, or ground coverage making them both attractive and functional. 

Easy, most herbs are quite easy to cultivate making them a great pick for beginning gardeners.

Minimal space, or large area coverage! Herbs can be planted in a pot, or allowed to grow wild and free in a large garden area. 

Cut and keep growing! One of the best things about maintaining herbs in your yard is the luxury of cutting what you need, and allowing the plant to continue to grow. This way, you will always have fresh herbs!
10 of some of our favorite herbs to grow, AND some of their benefits :
Rosemary:

Wonderfully scented, can be used to cook with,  have medicinal properties such as being high in antioxidants, and can be used in oils or salves. 

Mint:

Great to add into food or drinks! This herb is an anti-inflammatory and can also naturally freshen your breath! 

Lavender:

A favorite of ours, this herb is a scented favorite around the world and comes in several varieties. This herb can be  added into baked goods, drinks, used to make syrups, oils, soaps and more! This herb is known to help aid sleep by reducing stress levels. 

Dill:

Aromatic and delicious, this herb is well known in many cuisines and is found in most home spice cabinets. Fresh dill delivers vitamin C & A, as well as manganese, folate and iron! 

Parsley:

A staple herb in many homes and restaurants. This herb is loved by many for its flavor, but most don't know that it is simply packed with vitamin C and vitamin K! Studies on parsley have shown that it can aid in general kidney & liver health. 

Basil:

A Popular herb for good reason! Not only is it great to top pizza, or make make fresh pesto with (See John's video on Youtube for family recipe), it is also high in vitamin K & A. Basil also carries high levels of antioxidants and anti-bacterial properties. Basil can help with things like digestion, and promote healthy skin. 

Chamomile:

Dainty chamomile flowers have been used for long to treat nausea, motion sickness, and digestion issues. People often make chamomile tea to help induce sleepiness and promote restful nights of slumber. 

Chives:

Containing helpful properties such as choline and folate, chives are an excellent topper to any salad, potato, soup or bread! 

Oregano:

A hearty & drought resistant herb! Oregano has anti-inflammatory and antioxidant properties, and is a delicious addition to many dishes!  

Cannabis:

Controversial, but cannabis has many health benefits! Cannabinoid extract has been known to help lower blood pressure, help ease anxiety, combat nausea, and in some cases- help manage seizures! (Check your local law for growing at home!)