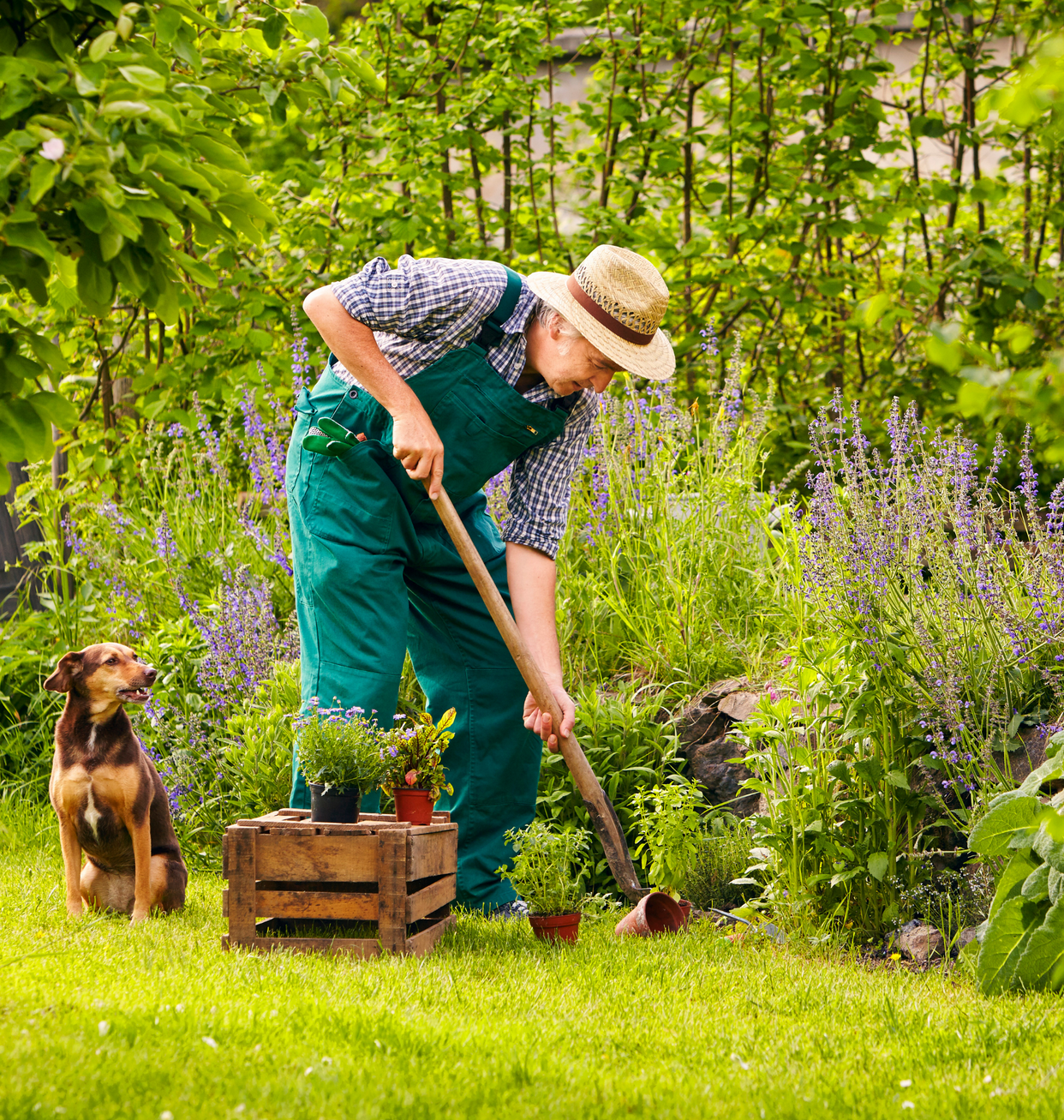 April 12, 2023
Pet's Choice: John & Bob's Smart Soil Solutions
When John Valentino and Bob Truxell first started working on their smart soil solutions, they noticed that the issue of safety is often a concern of gardeners who use fertilizers and other soil conditioners. Because of our pal Chip, and all the other plant AND pet lovers out there - we decided that the only way we would put out soil products is if they were compliant with organic standards, and safe for users and their family (furry friends included.)
If you have a furry friend in your life, you know how important it is to keep them safe and healthy. One way you can do this is by selecting pet-safe plants for your backyard.
In honor of a safe yard for all, here are some of 'Chip's Picks' - a list of dog-safe plants to add to your backyard! 
Marigolds: These bright and cheerful annuals are a popular choice for many gardeners - these are especially a great choice for beginner gardeners as they are fairly easy to grow and maintain from seed! Not only do they add a pop of color to your yard, but they are also safe for pets to be around!
Sunflowers: Another colorful option for your backyard, sunflowers are a pet-safe choice that can provide a cheerful focal point to any garden. Just make sure to keep an eye on your pets around these tall plants as they may be tempted to climb or chew on them. 
Rosemary: This fragrant herb is truly a great addition to any backyard, and it is also safe for pets. Rosemary can be used in a variety of dishes, and it also repels pests like fleas and ticks. 
Basil: Another pet-safe herb, basil is easy to grow and adds a fresh, flavorful touch to your meals. This herb is also believed to have anti-inflammatory properties, making it a great choice for pets with arthritis or other inflammatory conditions.

Mint:

If you're looking for a refreshing herb to add to your backyard, consider mint. This plant is safe for pets, and it can also be used in a variety of recipes or as a natural air freshener.
African Violets: While many highly pigmented flowers tend to be poisonous, these vibrant violets are a safe choice to add to your garden! African violets come in an array of hues and add a punch of color to any garden bed. 
Spider plants: This easy-to-care-for houseplant is also safe for pets. Spider plants are great for adding some greenery to your outdoor space, and they are also known for their air-purifying properties.
These are just a few examples of pet-safe plants to consider adding to your backyard, honorable mentions also include snapdragons, pansies, thyme, jasmine and dill! 
When selecting plants, be sure to research any potential toxicity and make sure they are safe for your furry friends. With a little research and careful selection, you can create a beautiful and safe outdoor space for both you and your pets to enjoy.