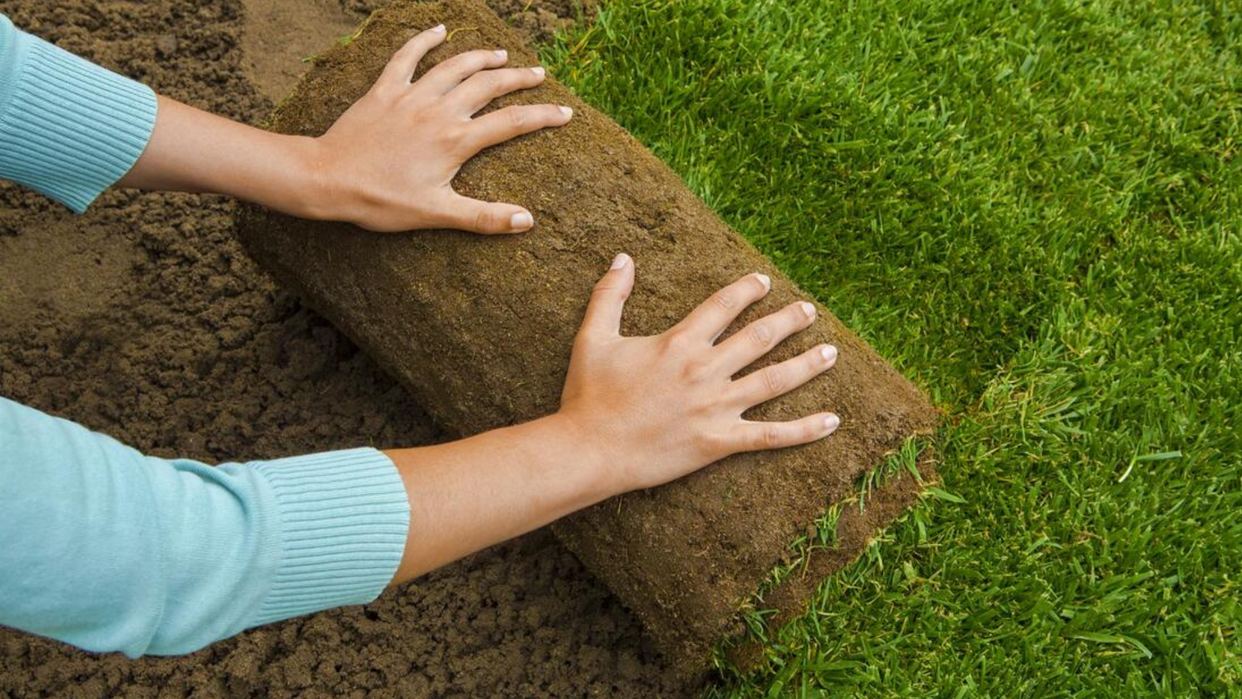 June 15, 2022
To Sod, Or Not to Sod?
Picture it; you're taking the dog for a walk on a warm summer morning. The birds are chirping, the smell of fresh cut grass lingers in the air as you notice your neighbor's evergreen-lush lawn. 'The envy of the neighborhood', you think, as you round the corner to your home- it's lawn looking slightly less than lackluster.
Is it time for a new lawn? Is the price worth the payoff? Is sod really the better option over seeding? 
There are a lot of questions when it comes to doing big projects like revitalizing your yard through a new lawn. We hope to help you make an educated jump into your sod journey by offering you our tried and true lawn wisdom, John&Bob's style.  
Here are the things you need to know before starting:
We believe sod is an ingenious way to obtain a beautiful, complete lawn instantly! While laying sod is more costly than seeding, and requires a little old-fashioned hard work - the results are undeniable and nearly guaranteed. Whereas, seeding may cost less, but the fickle nature of the seeds makes the process more difficult to achieve the lawn you envision for your yard. 
One of the most important things to consider when investing in a new lawn, is the climate in your area, as well as the time of year you want to plant. This can help determine what kind of lawn would work best for you. Sod can be planted most of the year (Sept.-May), we highly recommend not laying sod in the particularly hot season. On the flipside, seeding can only be done in "goldilocks" weather, not too hot & not too cold. 
SOD STEPS:
1) Prep the area you are sodding before the sod arrives. It is imperative to thoroughly till your soil to relieve compacted ground. This will later promote root growth in your new sod.
2) Once you feel your soil has been well-worked through, we like to generously add BLEND (or your own compost) to the area. This step is key to quickly growing roots, avoiding fungus, and having healthy soil under sod - leading to a healthy lawn! 
3) Once your sod arrives, LAY QUICKLY. It takes some grit to lay sod. It's heavy, it's dirty and it's usually wet - but it's worth it! If you're determined and able, you can successfully install sod yourself, without having to hire outside contractors. 
4) WATER, WATER, WATER! More than you think you need to! It is extremely important to water your sod thoroughly in the beginning stages - up to four times a day! It may seem like a lot, but this step is crucial in getting your sod to root. 
5) As your sod begins to root, (hopefully about 2 weeks), you may begin to start cutting back on watering, down to 1 time a day, and eventually back to your regular watering schedule. 
6) As your sod begins to firm up, you may start to walk on and enjoy your new lawn full of lovely green grass.
Want a better look at Sod care and don't feel like reading..? Check out our YouTube Video featured below!